Features Stand-Up Athletes Have Been Waiting For
Cyclete in comfort on any terrain!
When it Comes to Tires Bigger is Better
Cyclete Trail Runner – 29″ with over 5 times the air volume of a narrow 20″ tire you will experience greater comfort, safety and speed on any terrain.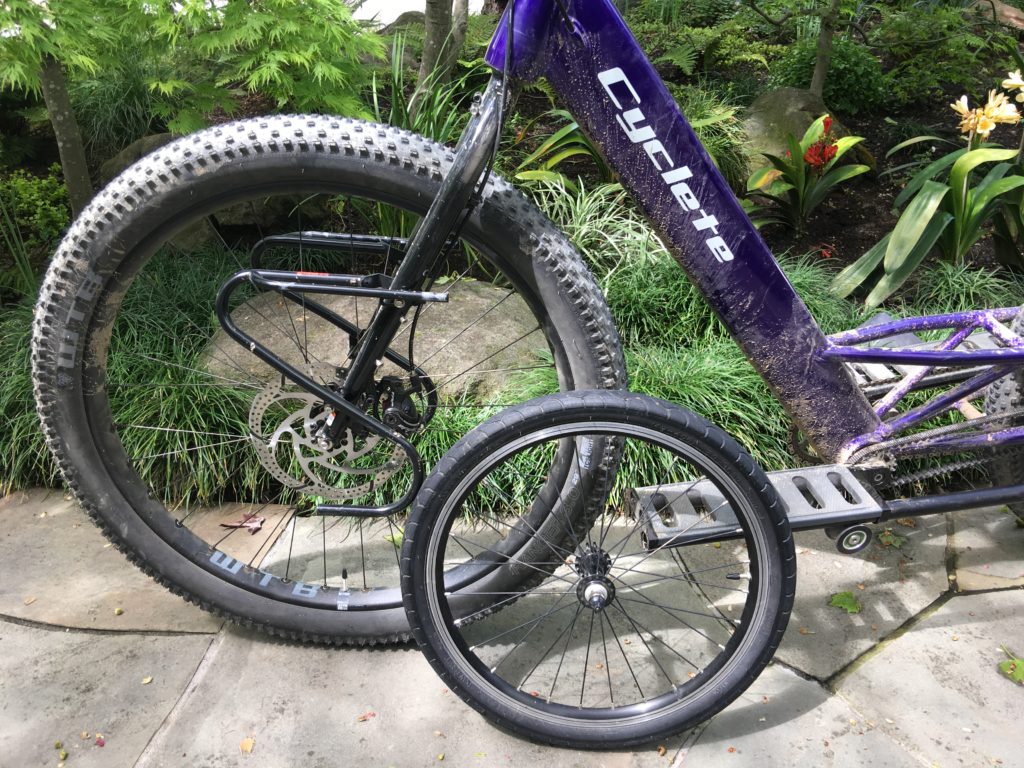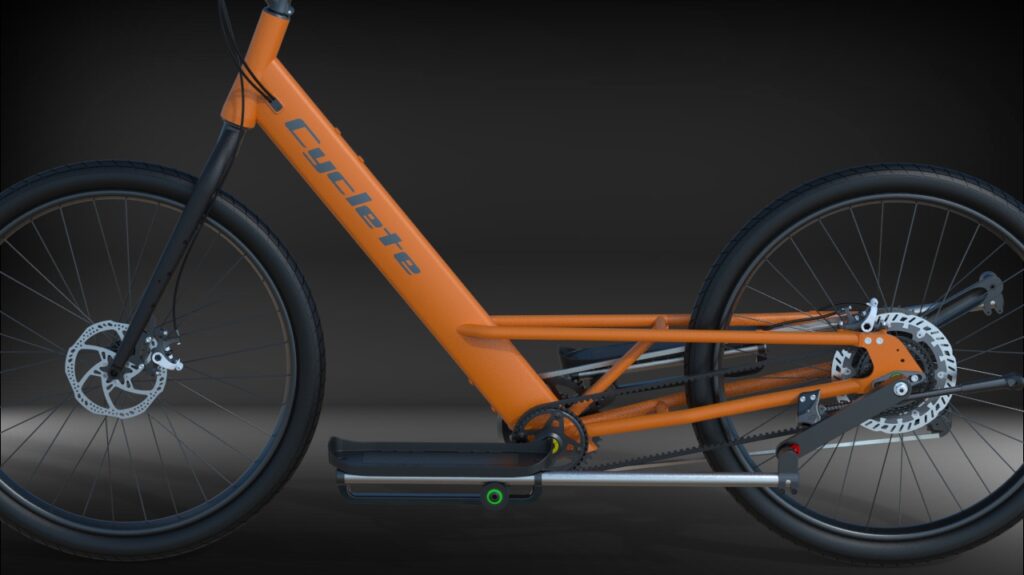 Quiet, durable running gear!
Patented Running Gear with Inverted Dirt Shedding Rails
Components Made In USA – Hard urethane rollers, CNCd 17-4 stainless, titanium rails
durable running decks inset with
3M Extra Course Safety-Walk
Synchronized with Gates Carbon Drive belt and sprockets
Efficient drivetrain with big range!
SRAM Eagle 1×12
10-52 Cassette provides the 520% range cycletes require to go faster and climb higher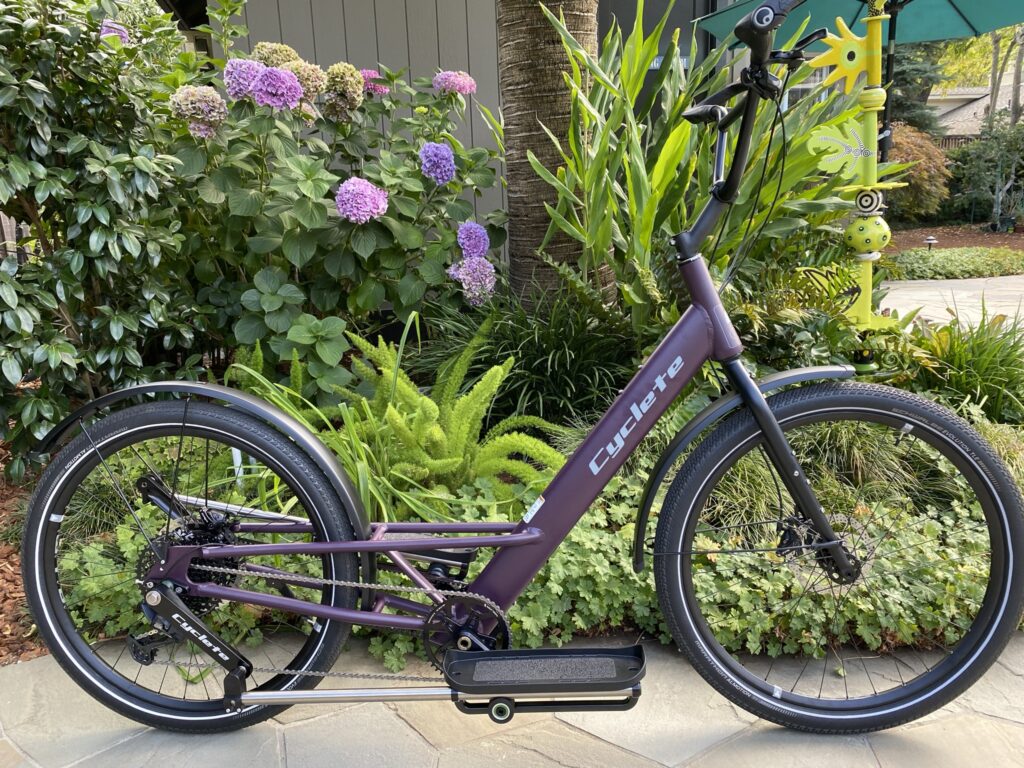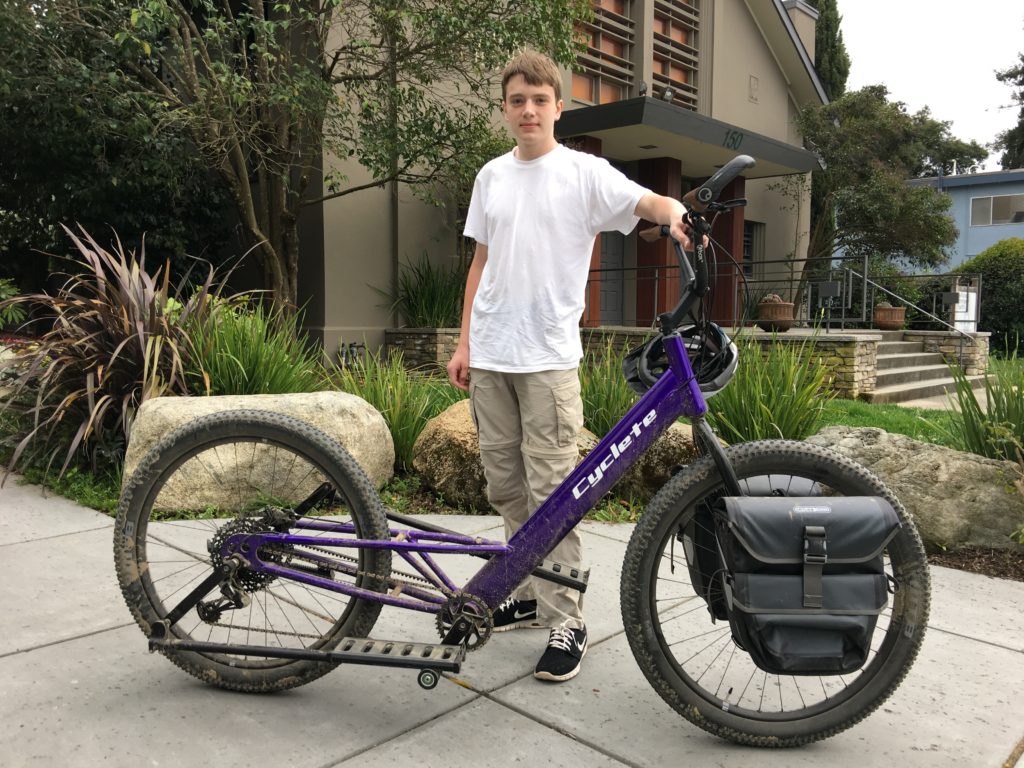 Great Cargo Capacity!
Go foraging, camping or just make a run to the store. Cycletes can be outfitted to carry just about anything securely.  The Cyclete fork with mid-blade thru-blade eyelets and Three-Pack bosses on both fork legs accommodates a wide variety of racks and accessories. Shown with Tubus Duo Rack and Ortlieb Bike Tourer bags.
High performance disc brakes!
TRP Spyke Brakes
Twin positive actuating pads and slotted rotors provide even and precise clamping force providing great modulation and control.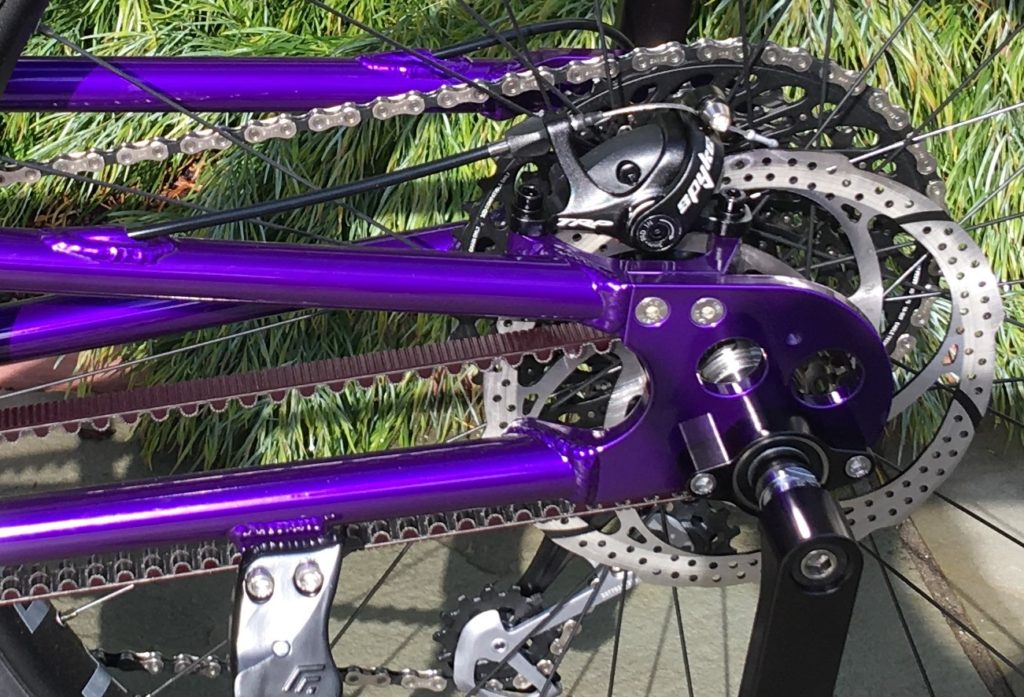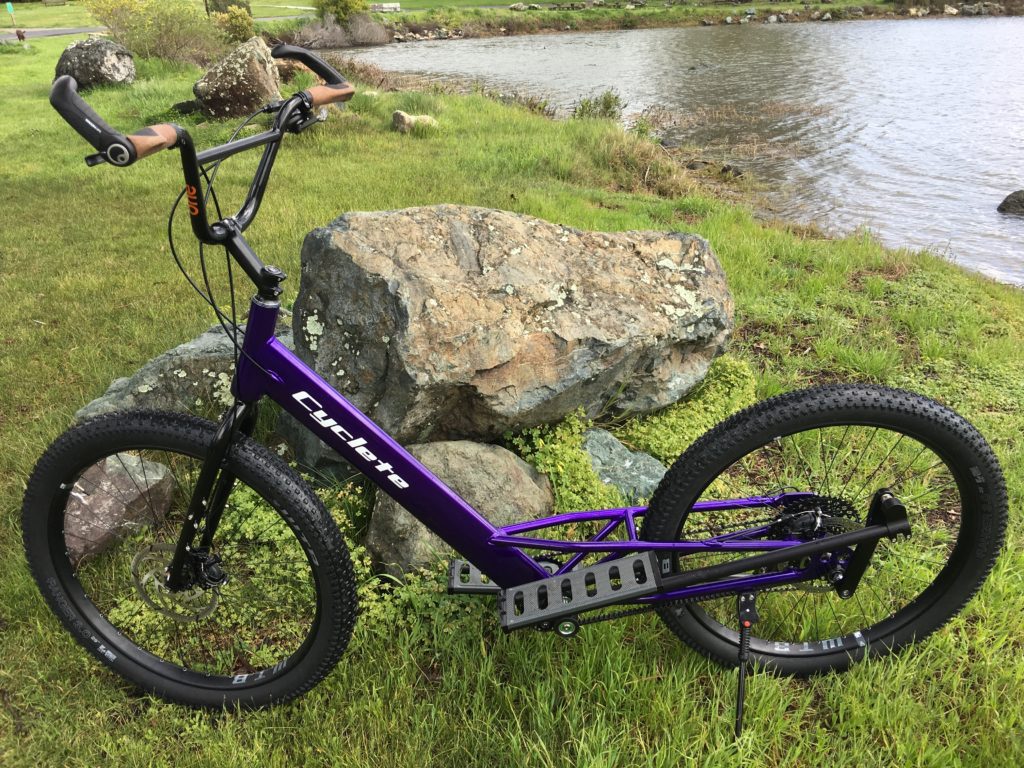 Handles like a mountain bike!
Evolved Frame Geometry
The Cyclete Trail Runner is a cross between a mountain and trials bike with the longest production wheelbase ever to hit the trails. These traits provide increased stability and safety while maintaining easy mount/dismount and good ground clearance.
Easy to transport!
Fits Hitch Racks
Cyclete Trail Runner overall length is the average width of a car (although it looks wider in the photo). Fits racks that accomodate large tires and 54″ wheelbase like the 1Up-USA.